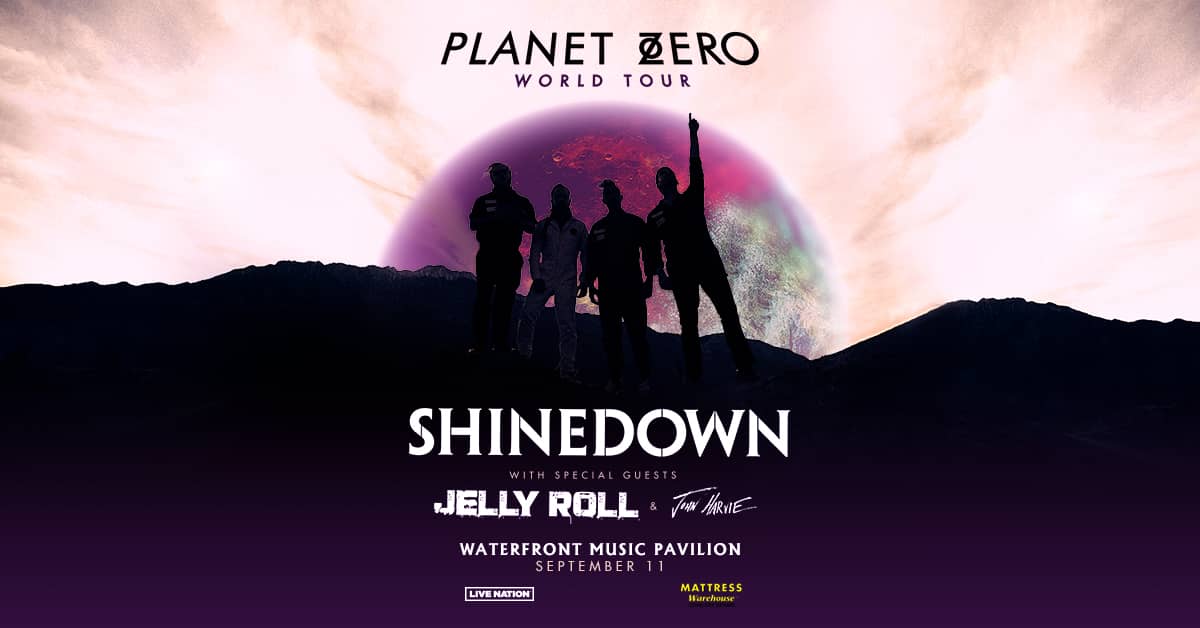 Shinedown with Jelly Roll and John Harvie is coming to Waterfront Music Pavilion (formerly BB & T) on 9/11!
Listen to JoJo and Scotty weekday mornings or enter below for your chance to win a free pair of tickets to the show!
Shinedown is an American rock band from Florida, formed by singer Brent Smith in 2001. The band's lineup has Brent Smith, Barry Kerch on drums, Zach Myers on guitar and Eric Bass on bass. The group has released six studio albums: Leave a Whisper (2003), Us and Them (2005), The Sound of Madness (2008), Amaryllis (2012), Threat to Survival (2015), and Attention Attention (2018). Their seventh album, Planet Zero, is set to be released on April 22, 2022. Shinedown has the most number one singles on the Billboard Mainstream Rock charts with 17, and all of their released singles have reached the top 5 on the chart. Additionally, on June 3, 2021, Shinedown was ranked #1 by Billboard on the Greatest of All Time Mainstreams Rock Artists chart released to celebrate the Mainstream Rock Chart's 40th Anniversary. The band has sold more than 10 million records.
Tickets for sale at www.ticketmaster.com.