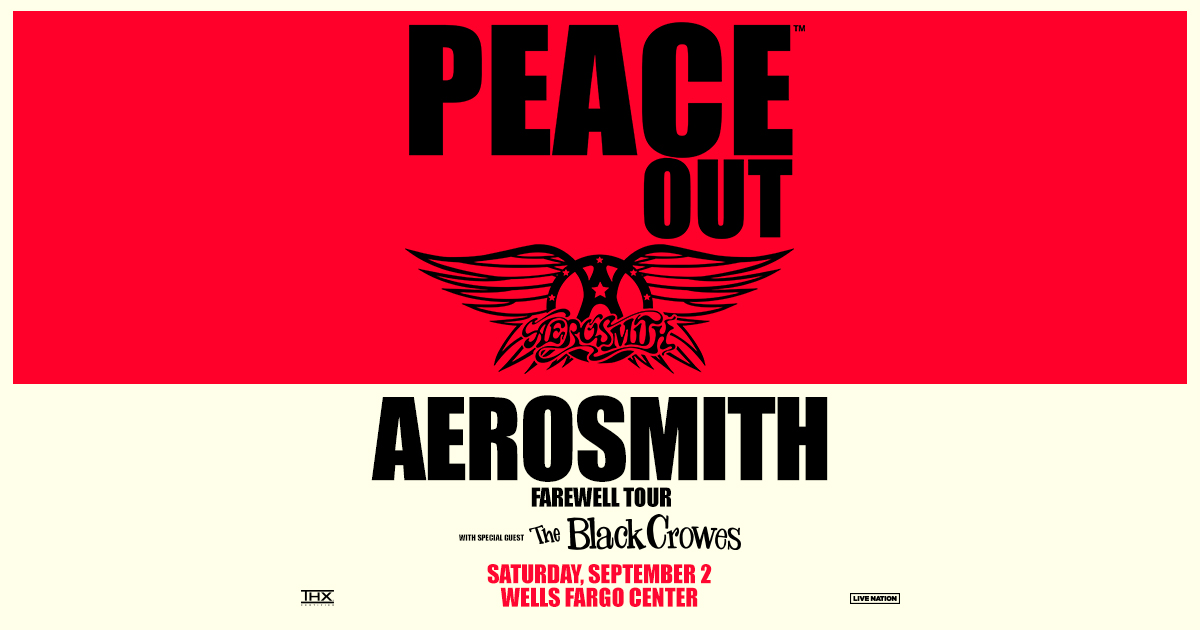 Aerosmith's Peace Out Tour hits Wells Fargo Center over Labor Day Weekend 9/2/23 with the Black Crowes!  Tune in to the ZXL Morning Show with JoJo & Scotty for the chance to win tickets.
According to USA Today, "Over Aerosmith's 50-year career, the band rollicked through grimy blues-dusted rock with "Same Old Song and Dance," "Sweet Emotion" and definitive power ballad "Dream On" in their first decade; the '80s watched them literally knock down the wall between rock and rap in a pioneering remake of "Walk This Way" with Run-D.M.C., followed by a slew of MTV hits ("Angel," "Rag Doll," "Love in an Elevator," "Janie's Got a Gun"); while the '90s maintained their resurgent popularity with "Livin' on the Edge," "Cryin'" and the polarizing Diane Warren-written mega-ballad, "I Don't Want to Miss a Thing."
CLICK HERE for tickets!
Enter below to win a pair of free tickets.