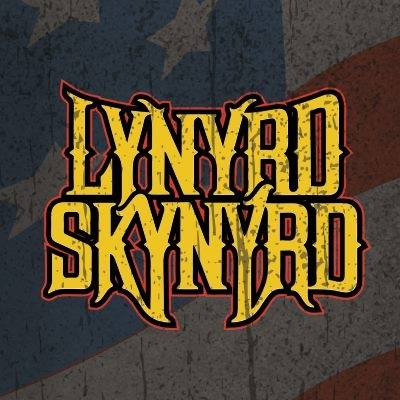 Lynyrd Skynryd is bringing The Sharp Dressed Simple Man Tour featuring Uncle Kracker and ZZ Top are coming to the Freedom Mortgage Pavilion in Camden on September 17th, 2023!
Lynyrd Skynyrd is an American rock band formed in Jacksonville, Florida. The group originally formed as My Backyard in 1964 and comprised Ronnie Van Zant, Gary Rossington, Allen Collins, Larry Junstrom and Bob Burns. The band spent five years touring small venues under various names and with several lineup changes before deciding on "Lynyrd Skynyrd" in 1969. The band released its first album in 1973, having settled on a lineup that included bassist Leon Wilkeson, keyboardist Billy Powell and guitarist Ed King. Burns left and was replaced by Artimus Pyle in 1974. King left in 1975 and was replaced by Steve Gaines in 1976. At the height of their fame in the 1970s, the band popularized the Southern rock genre with songs such as "Sweet Home Alabama" and "Free Bird". After releasing five studio albums and one live album, the band's career was abruptly halted on October 20, 1977, when their chartered airplane crashed, killing Van Zant, Steve Gaines, and backup singer Cassie Gaines, and seriously injuring the rest of the band.
Lynyrd Skynyrd reformed in 1987 for a reunion tour with Ronnie's brother Johnny Van Zant as lead vocalist. They continue to tour and record with co-founder Rossington (the band's sole continuous member), Johnny Van Zant, and Rickey Medlocke, who first wrote and recorded with the band from 1971 to 1972 before his return in 1996. In January 2018, Lynyrd Skynyrd announced its farewell tour, and continues touring as of October 2019. Members are also working on their fifteenth album.
In 2004, Rolling Stone magazine ranked Lynyrd Skynyrd No. 95 on their list of the "100 Greatest Artists of All Time". Lynyrd Skynyrd was inducted into the Rock and Roll Hall of Fame on March 13, 2006. To date, the band has sold more than 28 million records in the United States.
Matthew Shafer, also known by his stage name Uncle Kracker, is an American singer and musician. He was previously a turntablist for Kid Rock's backing group Twisted Brown Trucker and since 1999 has recorded as a solo artist. His singles "Follow Me" and "Drift Away" were top 10 hits on the Billboard Hot 100.
ZZ Top is an American rock band formed in 1969 in Houston, Texas. For 51 years, they comprised vocalist-guitarist Billy Gibbons, drummer Frank Beard and vocalist-bassist Dusty Hill, until Hill's death in 2021. ZZ Top developed a signature sound based on Gibbons' blues guitar style and Hill and Beard's rhythm section.
Listen to Jojo and Scotty in the morning for chances to win tickets.
Enter below for a chance to win FREE tickets!